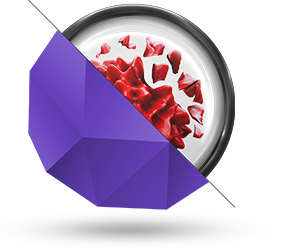 Bitdefender Virus Exterminator
Nasty critters gone without a trace
Bitdefender's Virus Exterminator mercilessly eliminates through a remote super-secure connection all viruses from your system, and makes sure they don't leave a trace. Our tech geniuses will even repair any files affected by nasty critters.
Execute manual security scans
Remove all the known threats found in your system
Perform troubleshooting
Configure basic safety
How it works?
Simply schedule an appointment for any time
that's convenient for you and get personalized assistance

Step 1

You suspect something might be wrong. Sometimes, various viruses and other malware are hidden inside your PC.

Step 2

Contact our tech geniuses or schedule remote assistance from your Bitdefender online account.

Step 3

Get the personalized service that eliminates all viruses that have infected your computer.

Step 4

Bitdefender's engineers have eliminated all the malware. You can now enjoy your PC again.
What we do:
Perform manual security scans

Virus Exterminator will locate and destroy all viruses and other types of malware.

Perform troubleshooting

Our tech geniuses will diagnose the system and identify the required actions.

Eliminates all viruses from your system

Bitdefender's engineers will clean your files via a remote, ultra-secure connection to make sure that viruses are gone without a trace.

Configure basic safety

Virus Exterminator will adjust your system settings for maximum protection against future threats.

Provide useful tips

Our tech geniuses will give you precious advice on how to protect your PC from malware.

Give you an overview of all actions performed

You will get a summary detailing all the actions we have taken, and we will answer any final questions you may have.
Minimal system requirements:
Operating system: Microsoft Windows XP/Vista/7
Windows Internet Explorer 6.0 or higher
High Speed Internet Connection (Recommended)
CPU:1 GHz CPU; Memory (RAM): 512 MB; Available free hard disk space: 1 GB

This service will not fix bios and boot level viruses that prevent the system from booting up

This service will not clean Mac or Linux systems
+ System Requirements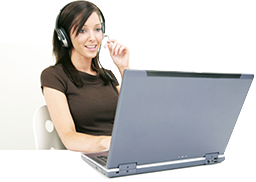 Choose what fits your needs best and let us do the work for you:
Phone

1 954 678 0567;
+1 954 406 8330
(English - 24 hour service)

Email

Schedule a call

(English - 24 hour service)

Chat

Start a chat now

(English - 24 hour service)
User reviews
"She was helpful and patient in walking me through what I needed to do and the questions I needed to answer for her. I'm not very knowledgeable about computers and all the language associated with them, but she was quite professional and patient with me."

Mary Fosws, July 22nd , 2013

"Friendly, knowledgeable, and efficient are the words I use to describe the Bitdefender Tech Pro representative who assisted me. I would definitiely use the Service again and I would recommend the service to my friends and family as well."

Averroes Freeman, June 5th , 2013

"This was a fabulous service. You fixed my computer when my local expert couldn't. My mother's computer was extremely slow and now is good as new. Thanks so much!!"

Susan Crane, August 1st, 2013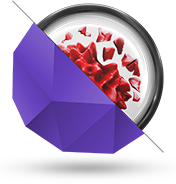 Bitdefender Virus Exterminator
Nasty critters gone without a trace